Back to Blogs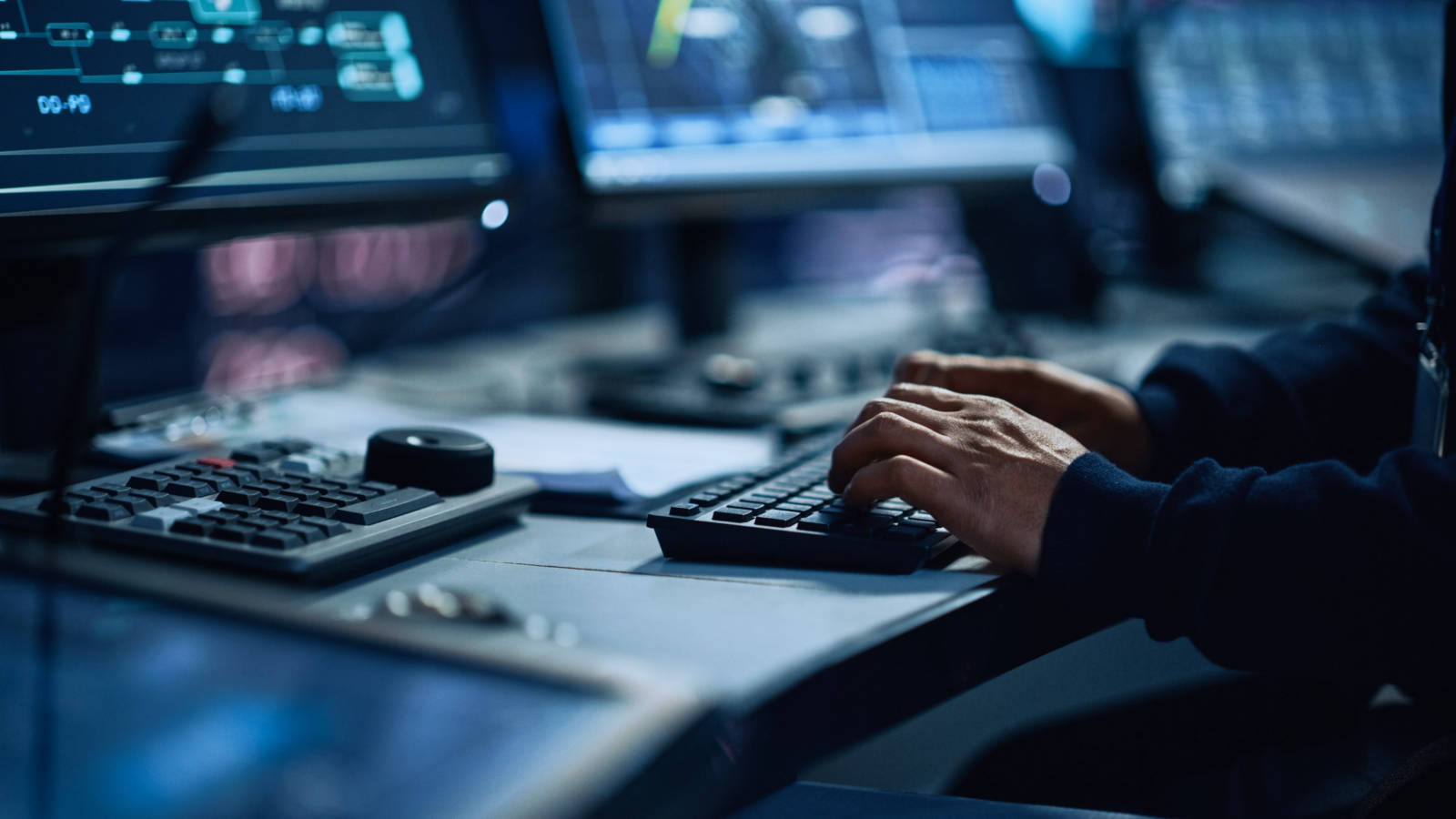 Fiona Neoh talks to Rail Director: Driving digital asset management
With an online audience of 15,000 sector professionals every month, Rail Director is an industry-leading magazine covering the news and views of industry leaders. The latest issue features TXM Consult Principal Consultant, Fiona Neoh. Read on for a short extract...
​
​"You can't neglect your data in this digital age." That is the message from TXM Consult's Fiona Neoh, who is urging rail organisations to take a digital approach to their asset management.
The experienced asset and change management professional has spent more than two decades working at the likes of Heathrow and Transport for London, leading teams to embed sustainable change with lasting value.
​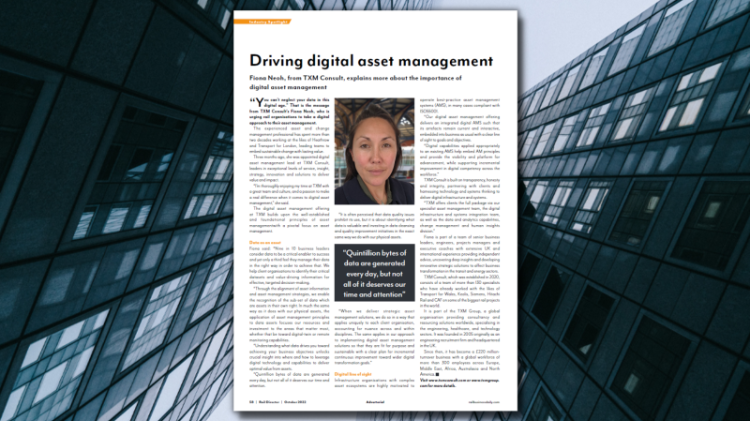 ​
Three months ago, she was appointed digital asset management lead at TXM Consult, leaders in exceptional levels of service, insight, strategy, innovation and solutions to deliver value and impact.
"I'm thoroughly enjoying my time at TXM with a great team and culture, and a passion to make a real difference when it comes to digital asset management," she said.
The digital asset management offering at TXM builds upon the well-established and foundational principles of asset management with a pivotal focus on asset management.
​
​Want to keep reading? Access the full article here.