Back to Blogs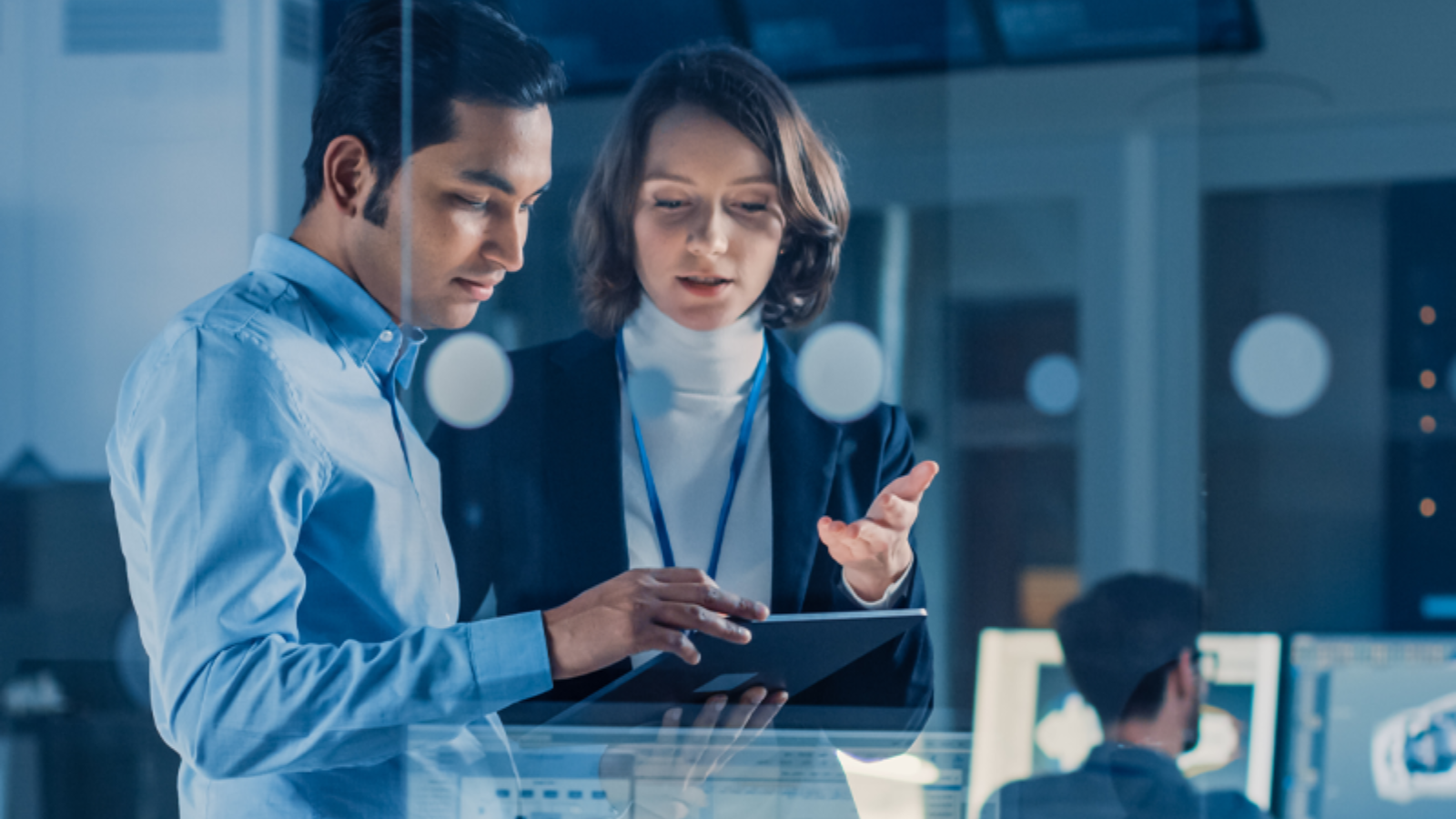 Closing the skills gap – building a future talent pipeline
With an online audience of 15,000 sector professionals every month, Rail Director is an industry-leading magazine covering the news and views of industry leaders. The latest issue features 2XM Consult Technical Director, Tim Brain, as he sheds light on the growing skills gap in the rail industry. Read on for a short extract...
"The majority of signalling technology on the railway is at least 50 years old, designed and developed by those who are now nearing retirement. This bow wave of departing expertise is leading to a 'skills gap', where existing technologies are becoming obsolete but still in use in large parts of the infrastructure. If we don't take action now, then that gap will become a chasm and all progress will falter."
That's according to Tim Brain, technical director at TXM Consult's Australian sister company, 2XM Consult, who is warning of a growing experience and technology disconnect that's only getting worse. "To ensure the gap starts shrinking, we need to consider how we develop and nurture future talent," Tim said.
​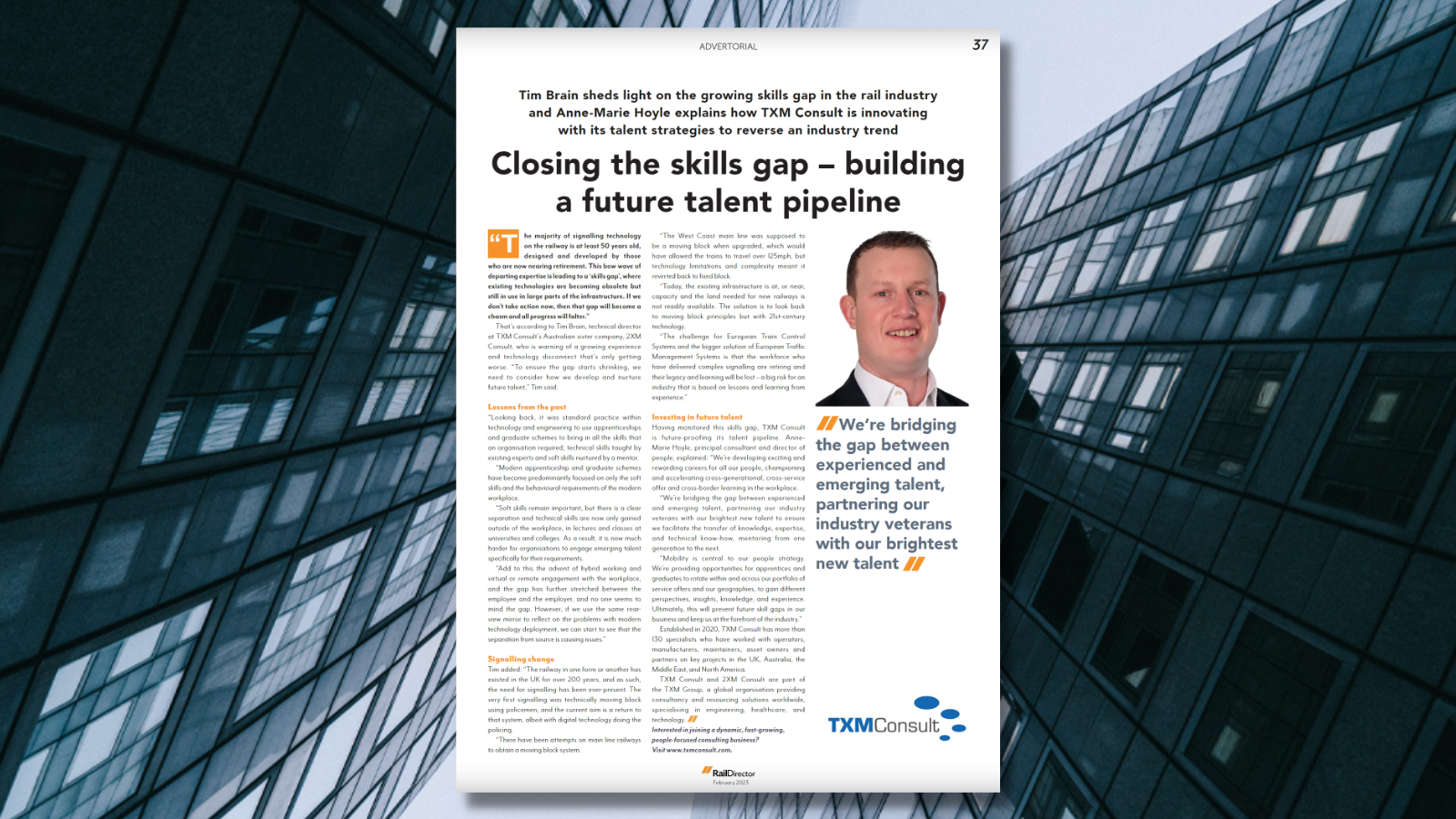 ​
Lessons from the past​
​"Looking back, it was standard practice within technology and engineering to use apprenticeships and graduate schemes to bring in all the skills that an organisation required, technical skills taught by existing experts and soft skills nurtured by a mentor.
"Modern apprenticeship and graduate schemes have become predominantly focused on only the soft skills and the behavioural requirements of the modern workplace..."
​
​Want to keep reading? Access the full article here.