Back to Blogs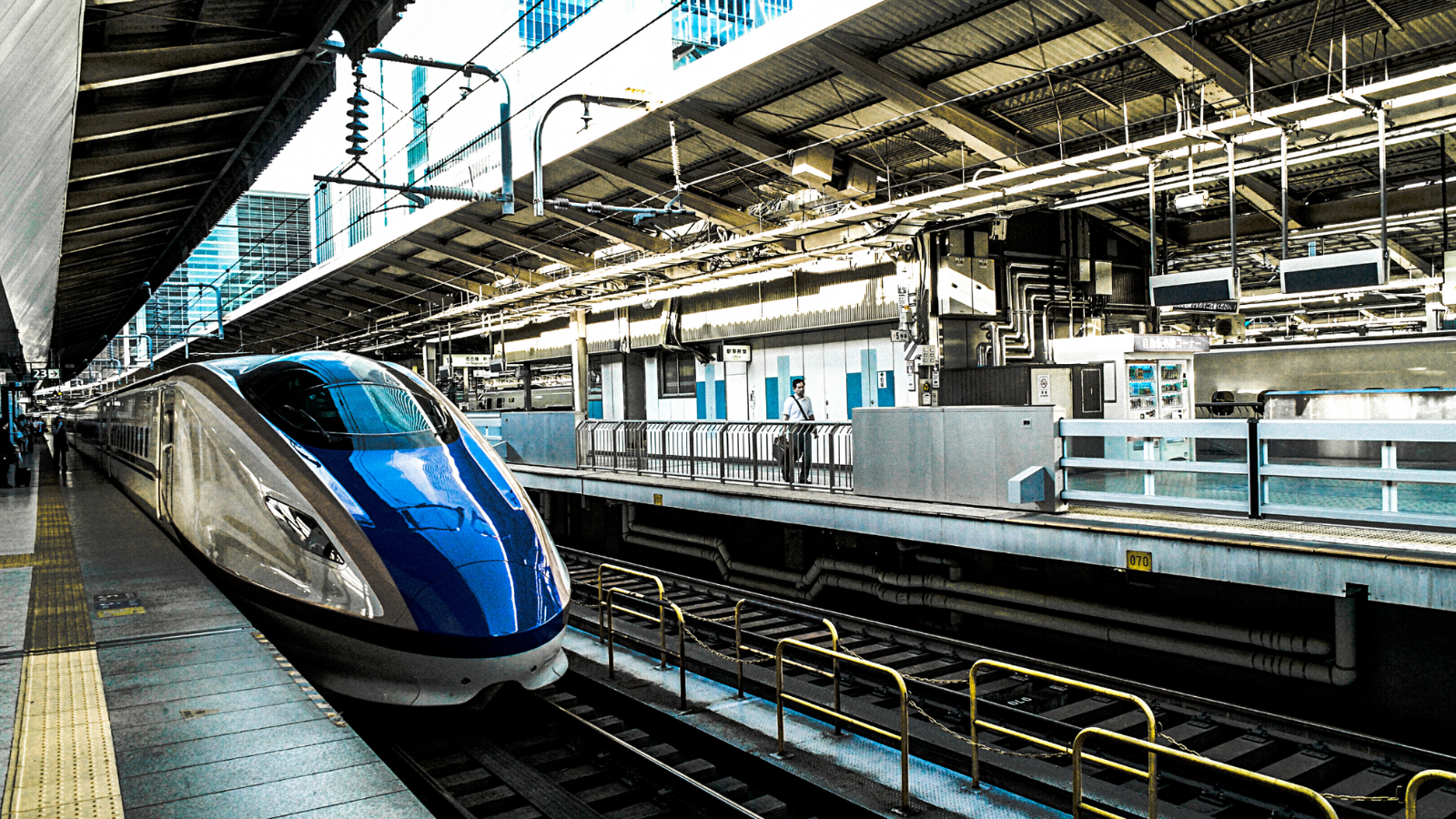 Bryan Bennett talks to Rail Director: Introducing Turnkey Solutions
With an online audience of 15,000 sector professionals every month, Rail Director is an industry-leading magazine covering the news and views of industry leaders, including TXM Consult Director Turnkey Solutions, Bryan Bennet. Read on for a short extract from the latest issue...
​
TXM Projects has now become one of TXM Consult's core services offerings under the label 'Turnkey Solutions'. The move is the latest exciting development for the TXM Group, which was founded in the UK in 2005, and has grown to a £220 million turnover business with a global workforce of more than 300 employees.
Leveraging more than 150 years' combined experience, Turnkey Solutions offers a range of onsite installation and rail vehicle care services to the rail industry, from systems installation, heavy maintenance, refurbishment, and structure to end-to-end rolling stock projects solutions.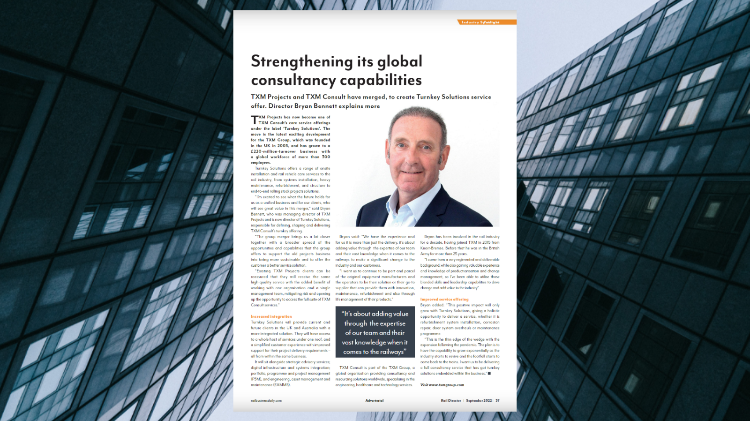 ​
"I'm excited to see what the future holds for us as a unified business and for our clients, who will see great value in this merger," said Bryan Bennett, who was managing director of TXM Projects, and is now director of Turnkey Solutions, responsible for defining, shaping and delivering TXM Consult's turnkey offering.
"The group merger brings us a lot closer together with a broader spread of the opportunities and capabilities that the group offer to support the old projects business into being more sustainable and to offer the customer a better service solution.
"Existing TXM Projects clients can be reassured that they will receive the same high-quality service with the added benefit of working with one organisation and a single management team, mitigating risk and opening up the opportunity to access the full suite of TXM Consult services."
​
Want to keep reading? Access the full feature here.